Imagine pampering yourself with beer while taking a hot shower, sounds amazing, right? Now, what if we tell you that you can enjoy this feeling without even burning a huge hole in your pocket? So whether you are going for a relaxing shower after a tiring day or you are preparing for a major office meeting ahead, this shower beer will help you chill.

Source
Seems tempting, right? Now this is where we need to thank Snask & PangPang Brewery. They have come out with a hand brewed the pale ale in a can of beer which is half the size of your regular can but with 10 percent ABV, enough to get you drunk— an intentionally small serving size that ensures the beer will be downed before it has a chance to get warm. It comes in a petite size sleek bottle with no label on it. Despite high alcohol content, the drink is surprisingly easy to slurp!

Source
Isn't it a good idea? Prepared in Sweden the beer bottle costs $12 a bottle, and we wonder how much it will cost outside Sweden. So until this fantastic beer bottle comes to your country and your city, all you need to do is keep your beers into beer coolers while taking a bath!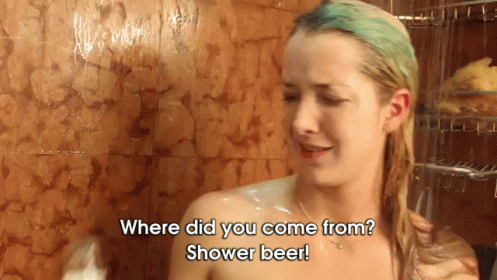 Source
Comments
comments