Life is unpredictable! No one knows what surprise the next moment is holding in its fist. Archaeologist Giles Hamm was examining the territory in Flinders Ranges with Clifford Coulthard when his colleague asked for a toilet break. The two had been on the road surveying different demographics to ascertain the timing of arrival of the first inhabitants on the Australian soil. Little did Clifford knew what he was about to discover in the rock shelter where he had walked to pee– one of the most important sites in Australian pre-history.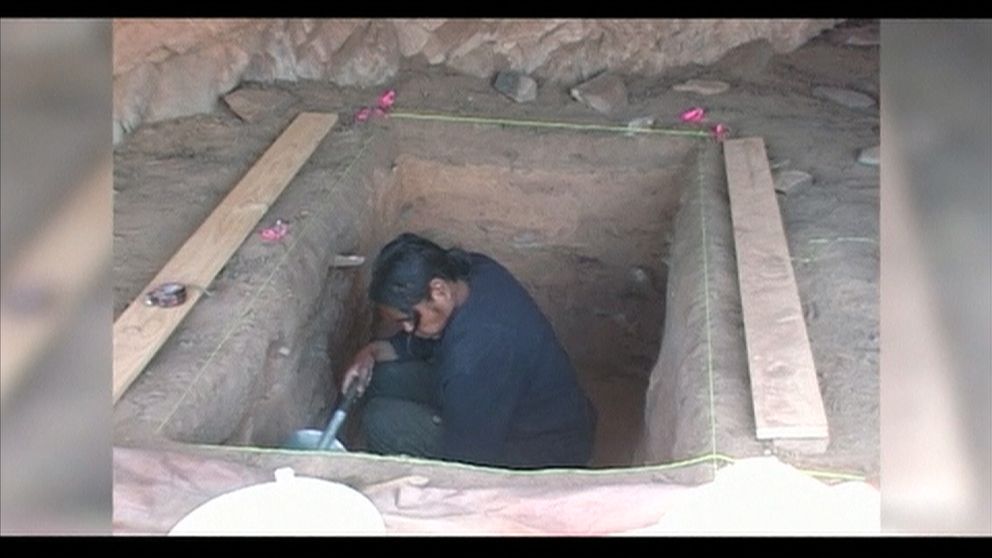 As Clifford walked further in the creek bed, he found an unusual spring surrounded by rock art. What really set the curiosity of these two folks on fire were the blackened rooftops of the rock shelter that clearly indicated human activity.
Right away the archaeologist and his team were digging the sight, and there they found out some 4,300 objects and 200 bone fragments. The scientist estimated the age of the site to be around 49000 years.
This discovery has led to a fierce debate among the historians regarding the time of arrival of the first inhabitants on Australian land. The consensus view is they arrived 50,000 years ago, but Mr Hamm said their presence 49,000 years ago at a site in southern Australia suggested they must have reached northern parts far earlier.
Comments
comments