Victorian age or 21st century, who can tell what age we are living in when things like a woman's bra or a slight reference of porn may be considered offensive by the censor board. Siddharth Malhotra and Katrina Kaif's film Baar Baar Dekho has finally been given a 'UA' certificate by the censor board. It's is rather rare for a Bollywood movie to pass the infamous CBFC without a few (unnecessary) cuts. So while Baar Baar Dekho seemed pretty clean from its trailer and released songs, it too had to go through the snipping spree of the censor board.

Image Source
The film is to have two cuts: A scene with a woman's bra and another scene with the reference to Savita Bhabhi.
The makers of the movie are quite unhappy about the cuts. A source reported,
 "We don't live in times where women's innerwear is never spoken of in public. In fact, even as late as 1995, there was a scene featuring Kajol in Dilwale Dulhania Le Jayenge. Moreover, BBD is directed by a woman (Nitya Mehra). To assume she'd use the lingerie scene for titillation is absurd."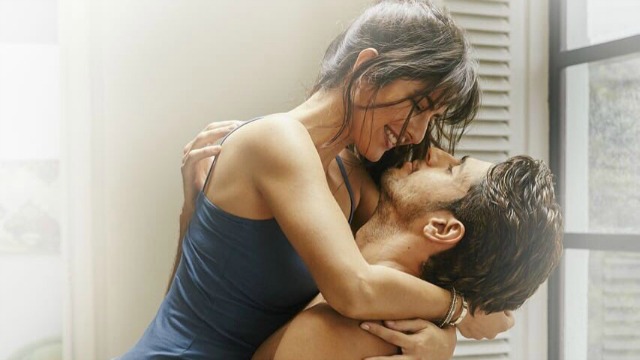 Image Source
The same source also revealed about the second cut demanded by the CBFC, with the reference to Savita Bhabhi, a popular and notorious porn comic character. The filmmakers seem furious to the cuts and have demanded an answer to why the Sunny Leone in film, A Flying Jatt was passed by the board.
 "We were asked to delete the reference. The name is used in a light-hearted manner in the film. If a porn reference is objectionable, how was Sunny Leone's name used in A Flying Jatt?"
Baar Baar Dekho looks promising enough with its new concept of time-travelling and is set to release on 9th September. Watch the trailer here:
Comments
comments