A few days ago, picture of a bloodied Syrian kid Omran Daqneesh in an ambulance sparked compassion from all corners of the world. He was photographed sitting stunned, after being pulled out from the debris in the Aleppo, Syria.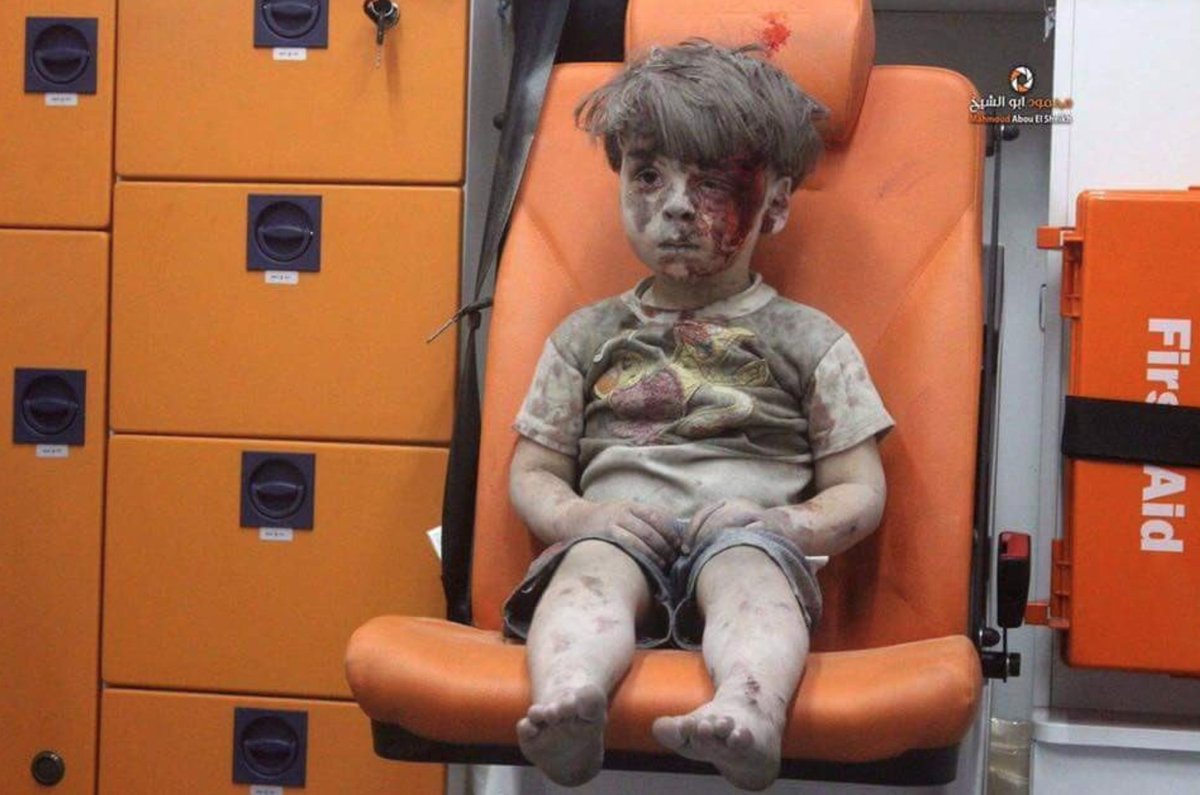 Image Source
The picture of Omran went viral and one person who was affected the most was a 6-year-old boy from America, named Alex. He was so hurt by the plight of the Syrian boy that he wrote a letter to president Barack Obama, requesting him to bring the boy to his house.
He said, "We will give him a family and he will be our brother. My little sister Catherine will be collecting butterflies and fireflies for him."
Alex was deeply affected after seeing a boy suffer like that and decided to help him as he does not deserve it. Here's the letter he wrote to Obama.
President Obama was moved by the boy's letter and in his speech said that,
"THE HUMANITY THAT A YOUNG CHILD CAN DISPLAY, WHO HASN'T LEARNED TO BE CYNICAL, OR SUSPICIOUS, OR FEARFUL OF OTHER PEOPLE– WE CAN ALL LEARN FROM ALEX."
There are so many things the world can learn from children. Being kind, selfless and the biggest being empathetic towards others. No matter what religion or country one belongs to, humanity should never be compromised.
Comments
comments