Upon finishing John Green's heartbreaking book, The Fault In Our Stars, I bet most of us cried our hearts out and wished the couple never had to die in such a tragic way. Same is the story of Katie and her husband Dalton, except this time it's real. 26-year-old Katie Prager and her 25-year-old husband Dalton Prager are suffering from cystic fibrosis, a genetic disorder that damages the lungs. The two met when they were just teenagers and had stayed together ever since.

Image Source
Throughout their illness, Katie and Dalton never lost hope and kept fighting against all the odds to live together. Their story, however, is slowing coming to a tragic end as it's time for them to bid farewell to each other. Katie is sick and breathing her last whereas Dalton is in the hospital recovering from pneumonia so that he can spend all his time with his wife during her last days.
The lovely couple met each other online and began talking regularly. When Katie first learnt about Dalton's illness, she sent him a cute message, 'If you ever need a friend to talk to, you can reach out to me.'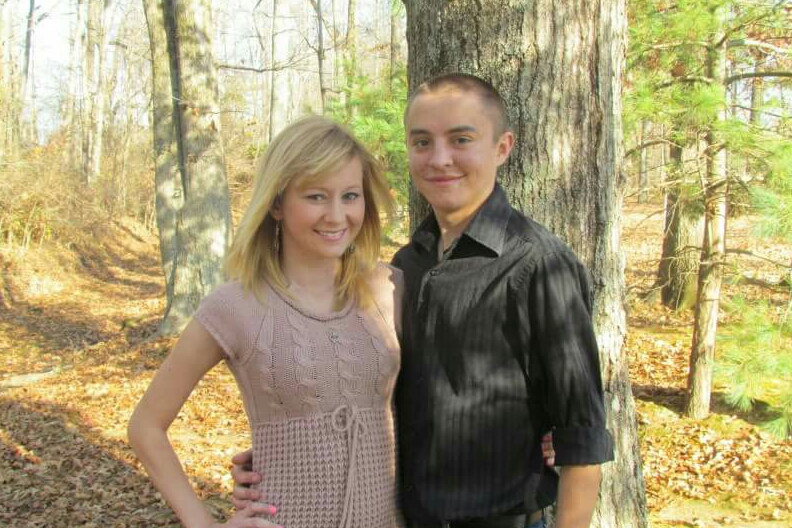 Image Source
One comforting message is all it took for the two to fall in love.
Things were, however, never easy for the young love birds as Katie's doctor had warned her to stay away from Dalton as she might contract the contagious Burkholderia cepacia bacteria from Dalton. But nothing could keep them apart and the two eventually got married in 2009.
In an interview, Katie said, "I told Dalton I'd rather be happy — like really, really happy — for five years of my life and die sooner than be mediocre happy and live for 20 years."

Image Source
The two got hospitalised together in 2014 where they received lung transplants. Things were a little better after that. The couple wanted to travel and dreamed of writing a book together based on their lives. But things did not go as planned. Katie's lung transplant was not completely successful, and her condition started to deteriorate.

Image Source
After struggling for years, Katie is now losing to her fate as the doctors say there is nothing that they can do now. Her husband Dalton, on another hand is fighting to recover from pneumonia so that he can be by her wife during her last days. Katie's only last wish is to be with her husband.

Image Source
"If we only get to spend a day and a night together, we'll be happy with that", said Katie.
There is no power over death and we just hope the two be together and happy for as long as they live.

Image Source
Comments
comments