After chasing Rihanna for more than half a decade, Drake has finally given up on the Barbadian star and has entered into a relationship with her very close friend Jennifer Lopez. Drake and Lopez sent fans into a frenzy when the duo shared a picture of themselves cuddling up on a couch. Rihanna who is known to think of Lopez as a "mentor,"– unfollowed the 'On the Floor' hitmaker on Instagram hours after this upload. Sources close to Rihanna revealed that she is freaked out by her ex's decision to date one of their friends.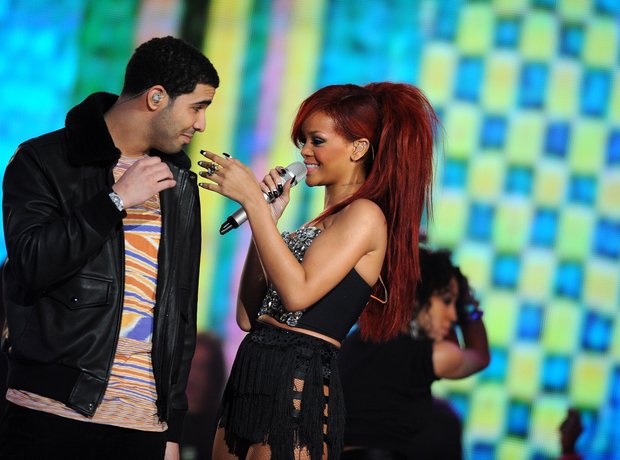 In the past, whenever Rihanna was approached with questions around the rapper, she denied every claim and said that Drake was just 'A Good Friend'. Contrary to this, Drake had constantly been vocal about his relationship. During an interview with XXL rap magazine in January 2010, when asked about Rihanna, Drake said, "People thought I was dating Rihanna and that was… with "semi-true".
Drake has also mentioned the pop goddess in a few songs, for instance—in his track Firework he touches on his first 'date' with the dark singer. In the third verse he rapped "I can tell it wasn't love, I just thought you'd f**k with me / Who coulda predicted Lucky Strike would have you stuck with me / Damn, I kept my wits about me, luckily / What happened between us that night / It always seems to trouble me."
In another track 'Made Men' by Rick Ross, Drake rapped, "One of my baddest women ever, I call her Rihanna / But that's cause her name is Rihanna."
Jennifer who had been dating"Let's Get Loud" singer Casper Smart for last five years had called off the relationship late in August 2016. It is believed Drake is the one who provided her comfort while she was getting over Casper. While people are speculating that Drake is doing all this to seek vengeance from Rihanna but we believe that ain't true.  Instead,  J. Lo is exactly the kind of empowered, independent woman Drake would be honoured to follow around all day.
May both have a great 2017.
Comments
comments