Trust me, all of us watch 'Koffee with Karan' to learn about the Bollywood gossips and how bad one actor thinks of another. We love how Karan knows exactly what to ask and make the show spicier than ever. There nothing like the rapid fire rounds and the answers that the actors reveal. Out of so many guests that appeared on 'Koffee With Karan', we have a list of all the types of guests that made it to the hot seat and left an impression on us.
Best Dressed Guest On The Show
Elegant as ever, Kareena Kapoor appeared on the show with brother, Ranbir Kapoor. Mrs Kapoor Khan wore a hot pink strapless gown, designed by Monisha Jaising, with a stylish diamond necklace that added more bling to her beauty.

Image Source
Worst Dressed On The Show
The fashion diva committed a fashion blunder on the show with her checkered print dress and a sloth hairdo. Sorry to say, but her dress looked like a cross between a zebra and an octopus.


Most Humourous Guest Duo On The Show
Nargis Fakhri's choice of movies may otherwise make her seem quite dumb; however, in reality, she is much more humorous and witty than any other Bollywood actress. And So is Frieda Pinto. Together, they just killed it.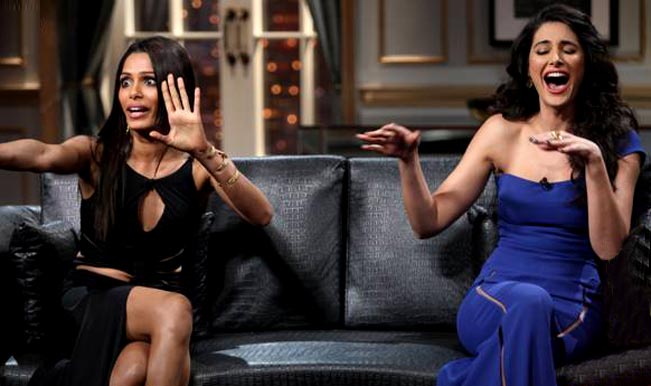 Image Source
Most Boring Guest On The Show
Unquestionably boring, Aditya Roy Kapoor kept mum most of the time and gave just diplomatic answers that made him seem dull.

Image Source
Wittiest On The Show- Emraan Hashmi
Emraan had some of the best answers to the rapid fire round. He advised Shraddha Kapoor to eat more, called Aishwarya Rai plastic and said, ''one would find an idiot's handbook to being a success in Hollywood in Mallika's bedroom and a dictionary in Kangana's."

Image Source
Dumbest Guest On The Show- Alia Bhatt
Bhatt thought that India's president was Prithviraj Chauhan and didn't know things like the full form of BJP (Bharatiya Janata Party) and chairperson of Indian National Congress.

Image Source
Bitchiest Guest On The Show- Sonam Kapoor
Needless to say, Sonam Kapoor, who said she doesn't understand why actors in 'art films' are not good looking. She also pinpointed that actresses like Deepika, Parineeti and Alia do not have a good sense of fashion.

Image Source
Worst Actress According To The Show- Katrina Kapoor
Katrina was continuously ranked the least while rating the acting skills of actresses, by a number of guests on the show.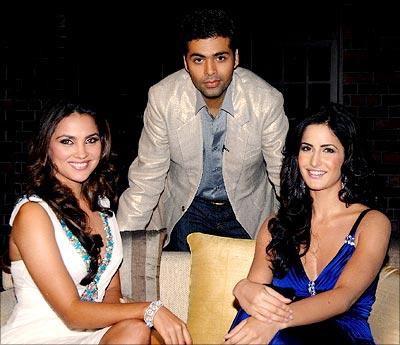 Image Source
Most 'Chep' Guest On The Show
Ranveer Singh, who could not control his fondness on the show both the times, first, when he appeared with Anushka Sharma and later with Arjun Kapoor.

Image Source
Most Attention-Seeking Guest On The Show- Salman Khan
Salman Khan, after he claimed he is a virgin at 40. Yeah, why not?

Image Source
Newest Debutant On The Show- Anushka Sharma's lips
Period.
Comments
comments