Christmas is now underway, and many have already started planning their decorations and gifts. Among all the preparations going on don't forget to take time out to treat yourself.
SANTA CLAUS NAILS

Source
Nothing screams 'CHRISTMAS' more than Santa Claus and when painted on your nails, they create your Christmas vibes even better. This is one of the easiest and best designs to start with.
Paint a vertical red line and then along the edge of nail paint a horizontal line (as shown in the picture above).
For the rest of the nails keep things simple and elegant, just add the right amount of gold polish to give it a festive look.
CUTE POLKA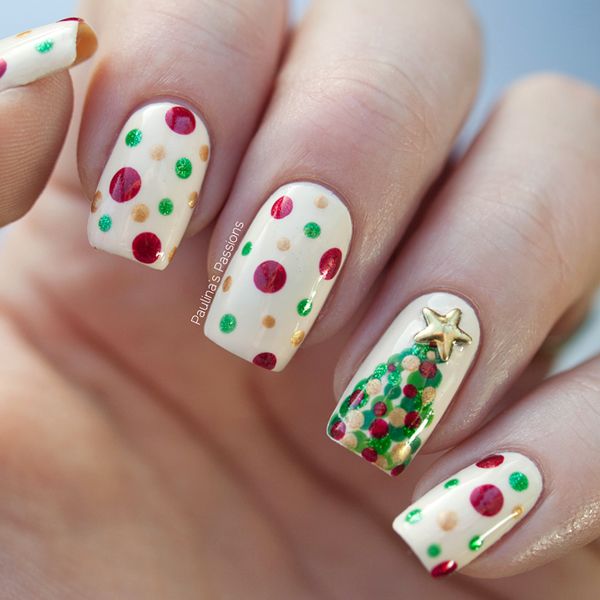 Source
Colourful polka dots can be equally festive and easy to make. Just add a base coat with red, green and golden polka dots
Show your creativity by painting a Christmas tree like in one of the feature nails shown here.
ELEGANT GLITTER NAIL

Source
Glitter is great! This another simple look with a black tip is easy and looks beautiful. You can get these festive nails in just no time!
REINDEER NAILS

Source
What is cute and relates to Christmas? It's a reindeer!
This reindeer nail art will instantly glam-up your Christmas look.
FRENCH MANICURE WITH FESTIVE TOUCH

Source
If you have already got a french manicure done and you are willing to give it, a festive touch just add glitter. It will instantly glam up your entire nail art look. It is an easy way to revamp your french manicure.
Comments
comments