Everyone who is a book lover, is in a constant search to find a place that can take them closer to their books. While some are comfortable reading in public places such as parks, cafes or while commuting on public transport, there are some who need quiet places to start their journey into a book. A place that is away from people and noises, where they can immerse themselves into the magic world of books.
If you are one of those kinds, then you are definitely going to love this isolated library in the quiet woods of New York. Designed by a US firm- Studio Pardon, the library is called the Hemmelig Rom. The name is derived from a Norwegian word meaning 'a secret place'. Inside the library, is a 200 square meter black cabin made from oak and has a bed, a desk, an armchair and a wooden burning stove to keep you cosy while you snuggle in the warm embrace of the books around you.

Image Source
The cabin is made out of oak wood. The outside is surrounded by Oak trees.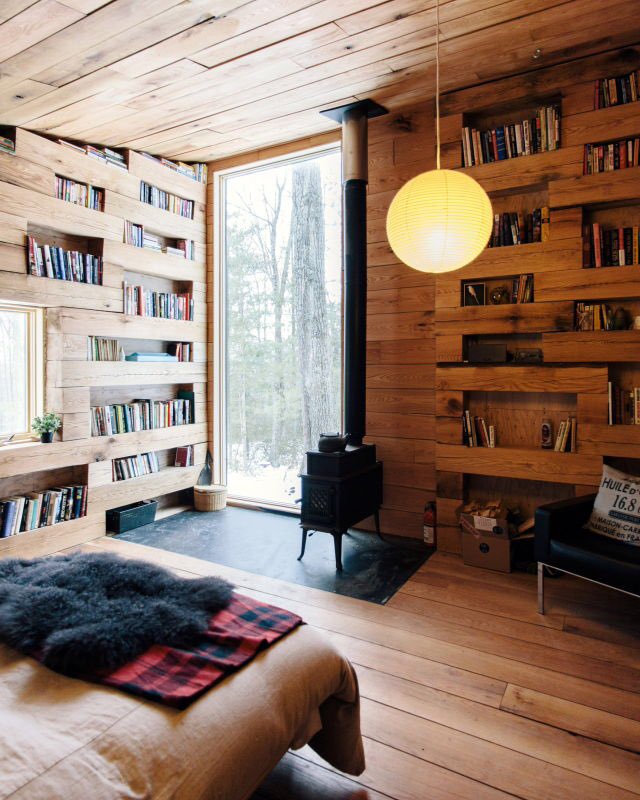 Image Source
And bookshelves designed within the walls.

Image Source
The stove to keep you warm during the snow.

Image Source

You can literally live here!
Comments
comments