Some women have a knack of makeup. They spend a good amount of time in front of the mirror practising and trying on new techniques. On the other hand, some women like me can barely apply lipsticks and try hard not to poke ourselves in an eye with the mascara brush.
Applying make-up is a skill, and if you don't have it, you just hate wearing make-up altogether. So, welcome to 'make up hating squad', here are all the struggles you face as a makeup hater.
1. All those "easy 5 minutes make up" tutorials horrify you. Questions like how did they do that in just 10 minutes? Can 'smokey eyes' look this flawless in under 5 minutes?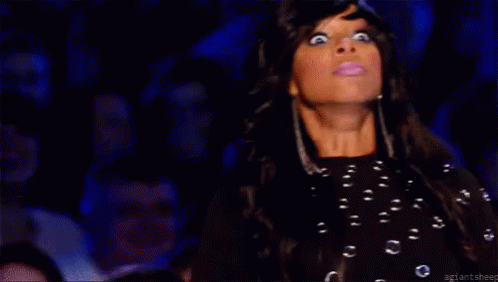 Source
2. The last time you tried smokey eye makeup, people misunderstood you for a panda.

Source
3. When you actually wear makeup on a special occasion, you are too tired to wipe it off and happen to wake up like a racoon.

Source
4. You never apply primer, foundation and concealer, even on the bigger events all you apply is a moisturiser and you feel ready to go.

Source
5. Every once in a while you visit a convenience store and try to convince yourself for applying makeup and ou get products that you think are easy to use and make sure to include them in your daily routine.

Source
6. So you try it for three to for days and get exhausted because deep down you know it's not worth those 20 minutes of extra sleep that you have given up.

Source
7. You accidently wipe off your face and then you remember that for once in a while you were wearing makeup.

Source
8. There are times when people take you no makeup thing as a stance against society. But, it's not like that, you are completely fine with people wearing makeup, the problem starts when people make you feel like that there's something wrong with you just because you don't wear makeup.

Source
9. You don't care what people say; you hate fake eyelashes. Period.

Source
People can say whatever they want, butt you know that makeup isn't your thing. You are confident in your own skin and you don't need anybody's opinions!

Source
Comments
comments