Lindsay Lohan 'Tiptoes Tiptoes' to attend a dinner at the Dream Downtown, NYK, and there she makes this discovery that her closest friend is a married man– married to this girl who is standing right in front of her eyes. Now, what? Lindsay 'TipToes TipToes' again to his wife and utters with obvious disdain, "You are his wife?"  A sour face followed this right out of her movie Mean Girls, spies reported.
Lindsay just confronted Priya Sachdev; the stunning model married to millionaire hotelier Vikram Chatwal. Now guys, a lot of you just know Lindsay for her drunk and driving crap, but if you see behind this curtain of dirt, you will find a great actress. Must have heard the rule, 'Bad things happen to good people', Lindsay is just caught in its clutch. Now such fine actor going crazy and nuts for an Indian guy is something! You got to be something to have such impact on 'The Lindsay Lohan'. It seems Vikram Chatwal cracked Lindsay being high on crack cocaine.
Hard-partying New York nightlife impresario Vikram Chatwal has also dated catwalk ladies Gisele Bundchen and Kate Moss. Reports of him dating Kim Kardashian were once doing the rounds. His name had also been erroneously linked to Padma Lakshmi.
The scion of a sprawling, multicontinental hotel-and-restaurant chain isn't just popular for romancing some of the hottest ladies from Showbiz but is also renowned for his chemistry with addictive drugs. He was arrested at Florida's Fort Lauderdale/Hollywood International Airport in April 2013 after trying to get on a plane with a large stash of narcotics. The inspection authorities found a clear bag containing about six grams of heroin hidden in the crotch of Chatwal's pants in addition to Buprenorphine (an opioid), Xanax, muscle relaxants, sedatives and ketamine (a type of horse tranquillizer).
Coming to wealth—the vice president of Hampshire Hotels and Resorts got a net worth of about $450 million. The hotel mogul acquired a $6 million bachelor pad in 2010 and a 148-ft. Superyacht 'Fathom' back in 2007.  He loves driving and owns an uber luxury sports car– Ashton Martin.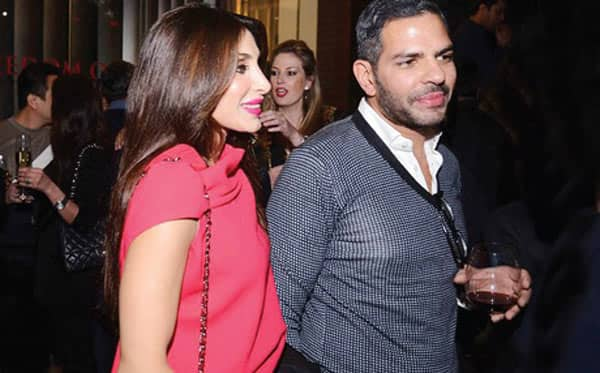 Alright, now let's discuss his connection with Karishma Kapoor. Priya Sachdev, Chatwal's ex-wife, is rumoured to be dating Sanjay Kapur, who is Karishma's husband! Not just dating, but the duo are allegedly living in together while Karisma is in Mumbai living with her mum Babita. Vikram, dude you could have seriously avoided this development, but it's okay man as Tupac said—Life goes on!
Comments
comments